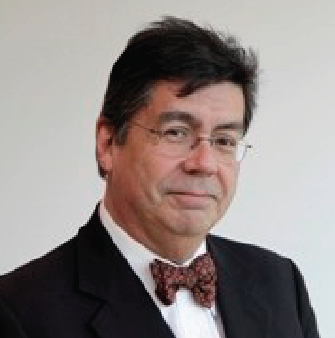 The internationalization of UANL is still in motion. I am fortunately able to remember our starting point back in 2002, when the conversations about the benefits of establishing an international advisory board began. Thanks to those memories, I can compare what we have been accomplishing since 2004 with our predictions in those early conversations. The outcome of such comparison is impressively good in my opinion. First, internationalization has become one of the main guidelines in UANL's development. Second, what was initially a "possibly interesting" project has now become a fully established and permanent International Advisory Board whose work is fundamental for our university. Third, the results are quite promising: more links with academic organizations, effective academic exchange for students and professors, international accreditations, international rankings, indexed publications, medicine lectures in Nanjing, and agreements with many universities around the globe.
Two more tasks are expected to be completed within the next few years. On the one hand, it is important to sign productive agreements with other universities that allow us collaborate on a thoroughly defined agenda. The International Advisory Board has a significant role by helping the Department of International Affairs link board members from specific disciplines with other academic institutions. On the other hand, a recurring topic in our meetings is actually making English the second language at UANL. This should not be considered an initiative because the only way to increase our international exposure is through the communication between our students and professors and their peers from other countries. This communication gives us the opportunity to share results, establish standards, and determine objectives with a relevant approach. English as a second language is essential for a world-class institution, and so is the constant update of UANL's curriculum according to the current standards of the global academic scenario. This means putting all our efforts, talent, and dedication to adopt an international mindset in all our daily activities, which is the ultimate goal of President Rogelio Garza Rivera for 2030.
I have absolute confidence that the strategies in UANL's 2030 Plan will be completely met. For UANL, internationalization is now a crucial strategy to fulfill all its academic objectives. The work of former presidents and President Rogelio Garza Rivera has been paramount, making dreams come true. Not only has UANL notably progressed in becoming a world-class institution, but also in becoming the most dynamic and global academic institution in Mexico.
Respectfully,
Luis Alfredo Riveros Cornejo
Chairperson of the International Advisory Board
Universidad Autonoma de Nuevo Leon